Contact Us | Christiansburg Park & Rec | Briarwood Room, Blacksburg
Huntsman Club House | Hahn Horticulture Gardens
415 Cambria St NW | Blacksburg
Blacksburg Parks and Recreation
1600 N. Franklin St., Christiansburg, VA 24073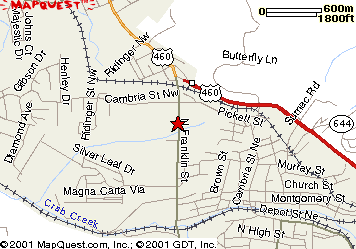 From I-81 take exit 118B. Take the second Christiansburg exit downtown. At the traffic light turn right onto Cambria Street. Turn left into the parking lot.
From Blacksburg take 460 east toward Christiansburg. Take the Christiansburg exit to downtown.Turn right at the first traffic light. Then turn left into the parking lot.
2210 Tall Oaks Drive, Blacksburg, VA 224060. Corner of Tall Oaks Dr and Heather Dr, Blacksburg, VA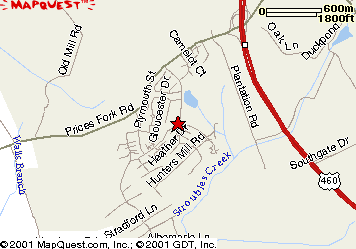 As you come into Blacksburg on Rt 460 take the Prices Fork Exit. Come off the exit and go west. At the second traffic light turn left onto Heather Dr. Go through the three-way stop. At the four-way stop turn left on Tall Oaks Dr. Turn left into the parking lot.
2631 Sheffield Dr, Blacksburg, VA